AURA® Interior Paint
AURA Interior, with our exclusive Color Lock® technology, delivers the ultimate performance for color depth and richness that lasts.
Proprietary Color Lock® technology ensuring long-lasting color and no color rub-off
Unparalleled color depth and richness with smooth, uniform color
Ultimate performance in hide for fewer coats
Resists scuffing and burnishing
Mildew-resistant finish
Paint and primer together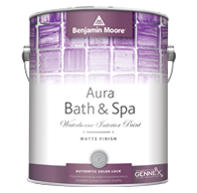 Aura® Bath And Spa Paint
Aura Bath & Spa is a luxurious matte finish designed for high-humidity environments.
Ideal for high-humidity environments such as bathrooms and spas
Extreme hide and coverage for fewer coats
Mildew resistant for a fresh look that lasts
Proprietary Color Lock® technology for richer colors that stay true over time
Stands up to repeated washing with no color rub-off
Paint and primer together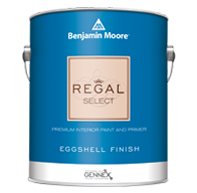 Regal® Select Interior Paint
Regal Select Interior has been a trusted brand for more than 50 years and is formulated for easy cleaning in a wide variety of sheens.
Stain release technology that is easy to clean with less scrubbing
Excellent hide and coverage for a uniform finish
Applies easily and smoothly
Paint and primer together
Mildew resistant
ben® Interior Paint
ben Interior is user-friendly paint for flawless results and puts premium color within reach.
Formulated for an easy painting experience
Delivers a smooth finish with great touch-up characteristics
Spatter resistant with easy clean-up
Paint and primer together
Available in thousands of colors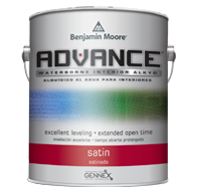 A premium quality, waterborne alkyd paint that offers a full line of durable high-end finishes ideal for doors, trim and cabinetry.
Easy to apply
Excellent leveling properties
Excellent adhesion
Outstanding coverage and hide
Spatter resistant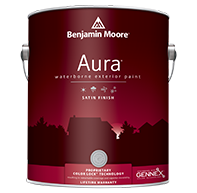 Aura® Exterior Paint
Aura Exterior with our exclusive Color Lock® technology provides the ultimate performance for rich, full color and unprecedented durability.
Proprietary Color Lock® technology for richer colors and superior fade resistance
High build formula provides for extreme hide and coverage for fewer coats
Outstanding durability against even the harshest weather conditions
Lifetime Limited Warranty (see label for details)
Low-temperature application to extend the painting season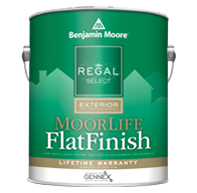 Regal® Select Exterior Paint
Regal Select Exterior is formulated with alkyd technology to provide superior adhesion even on hard-to-coat surfaces.
100% acrylic-fortified with advanced alkyd technology for superior adhesion, even on chalky substrates
Superior flow and leveling provides ample open time for detailed jobs such as doors, trim and shutters
Tenacious adhesion on hard-to-coat surfaces offers versatility across multiple substrates, including PVC siding and trim*
Low temperature application down to 35°F extends the painting season
ARBORCOAT® Exterior Stain
ARBORCOAT stains offer superior protection while enhancing the texture and grain of wood surfaces.
Provides protection while allowing all of the natural beauty of the wood grain pattern and texture to show through
Suitable for use on all types of wooden decking, siding and furniture
Provides a mildew-resistant coating